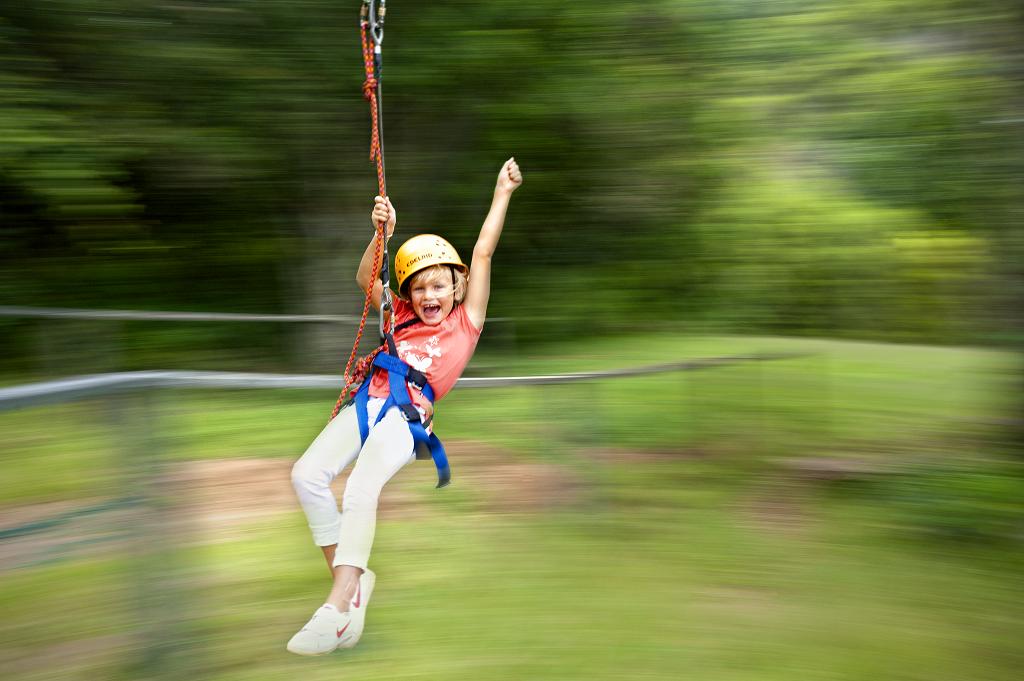 There are times when the people would like to get a feel of how to fly free in air. While airplanes, hot air balloons and rope ways are some of the means of experiencing the same, these modes require you to be almost wholly confined within some sort of compartment devoiding you of the feel of free flying birds. If there is anything that comes close to getting this feel, it is the flying fox adventure.
In this adventure, you are either tied to an attachment which slides down a cable or are required to hold it. This means that your whole body hangs in air though you are attached to the cableway. This is an exciting adventure sport which can be categorized into different levels of difficulty. The easiest can also be done by children for short distances and over safe height from the ground. While you slide down the ropeway, you catch the beauty of scenic places around.
A zip-line (or zip line) consists of a pulley suspended on a cable, usually made of stainless steel, mounted on an incline. It is designed to enable a user propelled by gravity to travel from the top to the bottom of the inclined cable by holding on to, or attaching to, the freely moving pulley. Zip-lines come in many forms, most often used as a means of entertainment. They may be short and low, intended for child's play and found on some playgrounds. Longer and higher rides are often used as a means of accessing remote areas. Zip line tours are becoming popular vacation activities, found at outdoor adventure camps or upscale resorts, where they may be an element on a larger challenge or ropes course.